By Rick Steves
Frankly, Palestine is not a very pretty place. In hopes of scouting somewhere that looks good for our TV camera, I searched for natural zones. One place stole my heart — a natural preserve for hiking near the village of Battir west of Bethlehem. A fine trail snaked along terraces that defined this terrain in the time of Jesus. These 3000-year-old "Biblical Terraces" were lined with stately and graceful olive trees.
I also looked for beauty elsewhere. Like many Westerners, I'm fascinated and perplexed by the tradition of women needing to be covered in public for modesty. While it's certainly not unique to Islam, you notice it a lot while traveling here. For Muslim men, it's a sin to look lustfully at a woman who's not your wife. Around here, hair is sexy, and in the strictest of Muslim societies, women carefully cover up every strand in public. (Of course, in the privacy of their own domestic world, they are welcome to be as sexy as they like for their husbands.)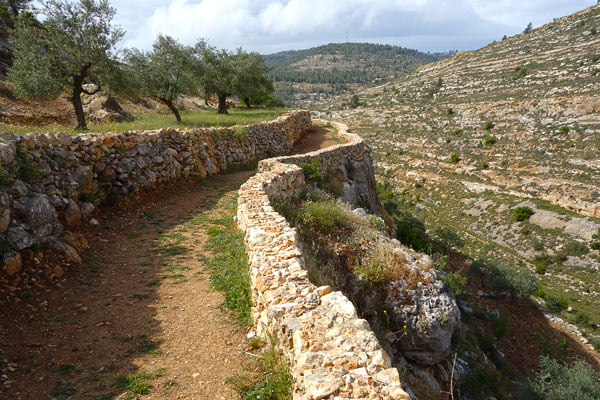 Three-thousand-year-old terraces and olive groves provide a peaceful pathway near Bethlehem. The olive tree, a symbol of steadfastness and faith in the future, has great significance in Palestinian society. The tree of poor people, it gives without taking. You plant it for your children, knowing that they will plant it for their children, too.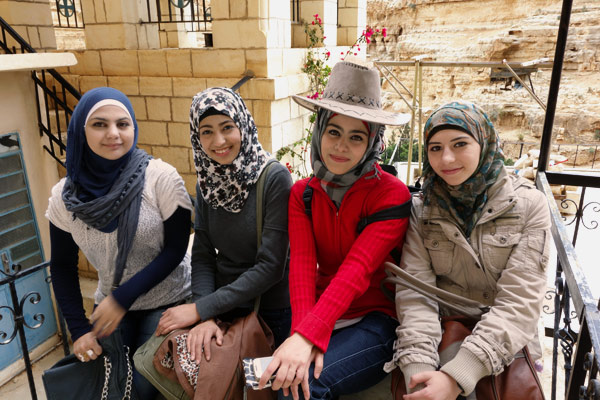 Happily for many men, the scarf — while meant to downplay a woman's beauty — has morphed into something stylish and sexy in itself. Women can be technically proper with their faith while still looking good. These days, scarves are worn like peacock tails. For many women, much care is put into coordinating their scarves, nail polish, hand bags, and lipstick.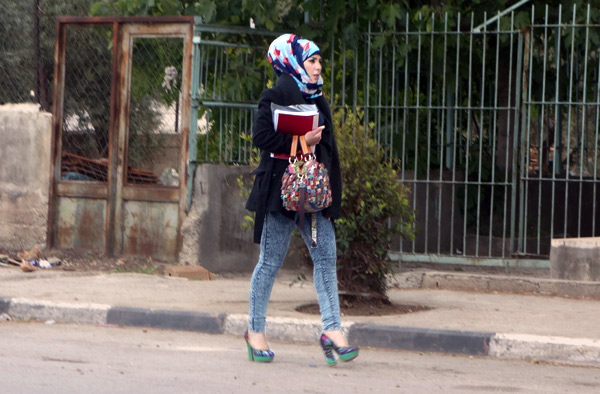 Modesty requirements are not unique to Muslims. Some conservative Christian women are expected to cover their heads in church. Some ultra-Orthodox Jewish women are expected to shave their heads and to wear a wig in public. And many Muslim women cover their heads. This woman, while technically covered, is dressed to kill.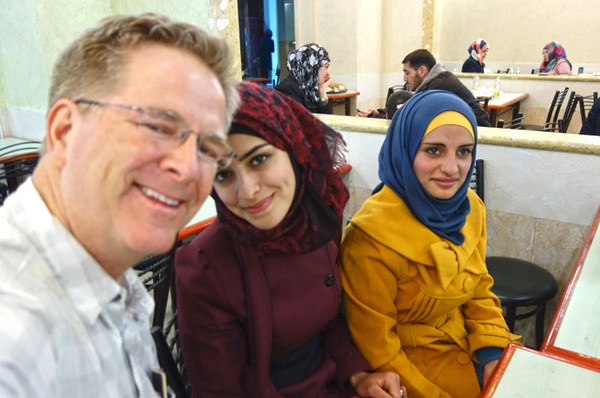 Many restaurants have a main room for men and a family room for women and children. My guide talked this place into letting us eat in the family section. I was surrounded by shy and demure young women wearing gorgeous scarves. My guide — a good-looking, young, and single guy — would never dare connect with a strange women in this environment. He wouldn't even try. And if he did, he'd be shunned. But I amazed him by getting eye contact with Jasmine, joining her for a few flirtatious minutes and taking a photograph.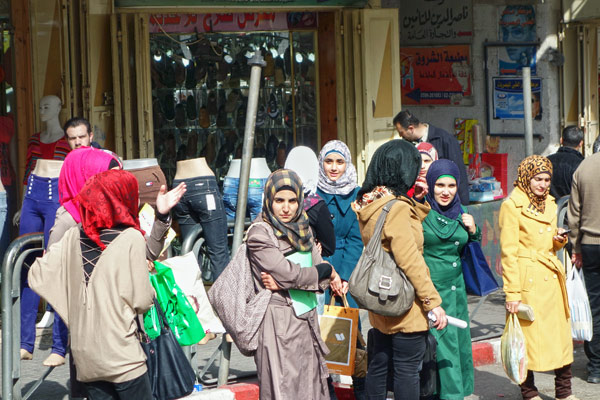 In Palestinian society — like all around the Mediterranean in both Christian and Muslim lands — women stick together in public and so do the guys. These women in the conservative city of Hebron are sporting peacock scarves yet sticking together. Far more women wear scarves in Hebron and Nablus than in the more cosmopolitan Palestinian cities of Bethlehem and Ramallah.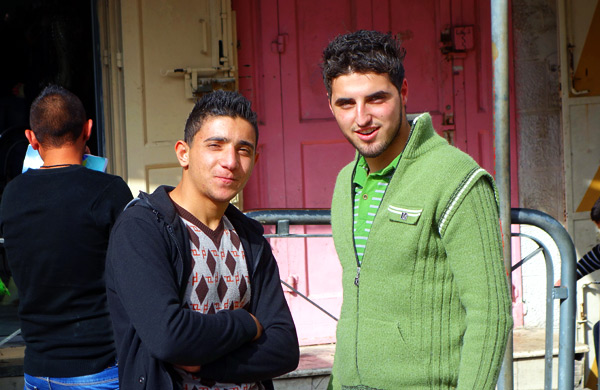 Young Palestinian men live with strict codes of conduct. In traditional families they're expected to marry into their religion (Christian or Muslim), many marriages are arranged, and any physical romance comes very late in the game. In a few communities, mothers-in-law even expect to see a bloody sheet after the wedding night. I saw a couple walking down the street holding hands, so I asked my guide about it. He said, "They're engaged. I saw the ring."